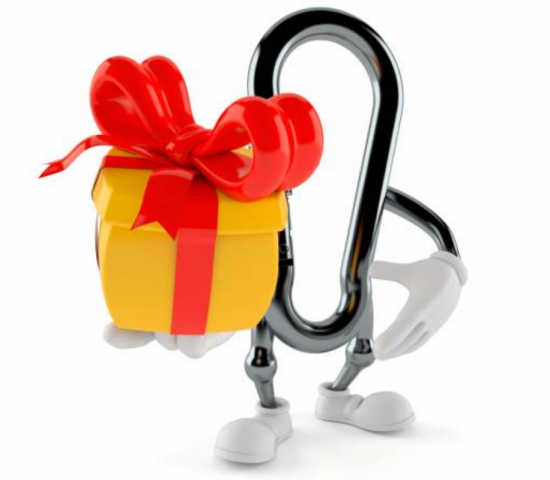 There is a relatively small amount of rock climbing gear required to start getting into the sport. Most climbers already have the most common rock climbing gear that they need.
Unless you know for certain that certain key pieces of gear need replacing, or of a specific piece that they want, it can be difficult to find the perfect gift for rock climbers.
Consider getting the rock climber in your life some of the popular climber consumables or entertainment related gifts. Here are some popular gift options to go with the climbing lifestyle.
---
1. Climbing Chalk
All climbers love chalk. If you are buying chalk as a gift for a rock climber, this can sometimes be difficult because some of them will have their favourite type or brand already.
If you don't know what that brand is their favourite, there are a couple premium chalk products that most climbers will be happy to try out in between refills.

---
2. Climbing Tape
Some climbers use climbing tape every time they climb. Others that don't use it regularly still have some times when they need it. Basic climbing tape is good for hand care and protection.
Some of the brighter options climbers will enjoy as a gift include ones that don't stick to your fingers but just sticks to the tape.

---
3. Grip Strengthener
Grip strength is very important for rock climbers, and anything that helps warm, heal, strengthen and condition your grip is a great idea.
These devices can help keep a climber's grip strength strong while on the road or without access to climbing or hang boards. Helping to strengthen and prevent injury is a great gift for any rock climber.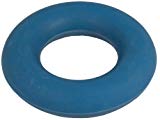 ---
4. Rock Climbing Mug
A climbing themed mug is a great way to bring a smile to any climber's face, and a challenge to their morning coffee. These mugs with climbing holds for a handle are lighthearted gifts that anyone would enjoy.

---
5. Climbing Key Chain
Key chains are always a popular gift idea, and there are no shortage of climbing themed key chains to choose from. To bring a smile to any climber's face and to also be useful.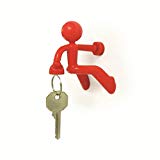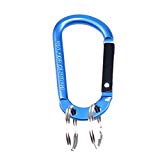 ---
6. Magazine Subscription
Even though there is no shortage of climbing websites to read about climbing news, there is still something nice about reading a high quality print magazine.
There are some great magazines for climbing news and climbing pictures that are available even when you're disconnected from the Internet, like a lot of rock climbers like to do in nature.
---
7. Climbing Books
There are many different types of climbing books; training books, picture books, novels, area guide books, technique guides and more. All of these make great gifts for climbers.
Some of the more popular rock climbing books are beautifully illustrated coffee table books, and memoirs about climbing achievements.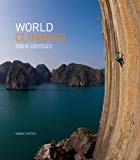 ---
8. Climbing Movies
Although many climbers watch all the climbing movies they can, a good climbing movie is one that you can enjoy again and again. Whether you are trying to find a DVD or a streaming version, there are a lot of options.
Recent climbing films are a great gift and have been getting a lot of attention from the film industry.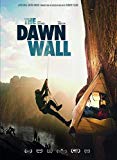 ---
9. Climbing Clothes
Most climbers will climb in anything that is comfortable, but there are a few excellent brands of climbing company clothing that are acknowledged as the best clothes for climbing.
While a lot of these specialty climbing clothes are on the pricier side, they are such good quality that you know it's worth spending the money.
---
10. Slackline
Slacklines are fun and useful both indoors and outdoors. Anywhere you see rock climbers hanging out, you will eventually see a slackfline setup.
Slacklining is the perfect activity for waiting around at the crag, chilling out on rest days, fun around camp, and a lot more situations where you'll find rock climbers.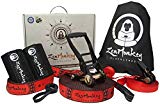 ---
11. Hammock
A hammock is a great thing for rock climbers to bring with them, either to the crag, or for camping when they are out in nature to climb. It's great being able to clip in to anchor points or bolts near your climb.
Hammocks are also great when there are people hanging out around resting a climb spots, to keep people off the vegetation.
---
12. Headlamp
Most rock climbers will eventually come in to a situation where they need the light. Even for rock climbers that only climb during daytime, they are still handy for seeing in to deep climbing packs, or to keep on you in case it gets dark getting out of the crag.
---
13. Portable Solar Cell Phone Charger
It's always a good idea to have some cell phone charge left in case of an emergency, but we know how quickly some batteries can drain without a charger. With the popularity of rock climbing guide books being accessible from a cell phone app, it can become a lot harder not to run out of your phone for the day.
For rock climbers going out to remote areas to climb, a solar cell phone charger is definitely a luxury, but great peace of mind.
---
We hope our list gives you some great ideas for the rock climber in your life, or inspires you to find out more about climbing related gifts.
What are your favorite climbing related gifts, either from, or for rock climbers? Let us know in the comments.