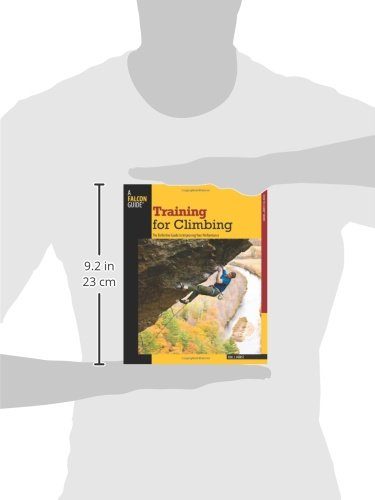 Rock climbing is a very technical activity, and some people will get better at that technique with more advice and knowledge. Efficiency, balance, fluidity, speed, and strength all play roles in the new skills you're going to want to improve.
At the beginner levels of rock climbing, it can be good to get an understanding of how to steadily increase your skill and grade. Climbing books are all great introductions to training, and many are geared towards people just starting out.
---
The Best Rock Climbing Books for Beginners
There are a lot of books on climbing available, but we feel that the best climbing books for beginners offer advice on general areas to give you a great overview.
As a beginner rock climber you might not even be aware of the more advanced topics to read about. Topics about technical climbing techniques, equipment, training, nutrition, news and scientific discoveries in the world of rock climbing.
Our favorite climbing books offer a slightly different angle on the concepts involved. Once you have mastered everything in these areas, you will definitely not be a novice.
[table "8" not found /]
---
Best Book for Indoor Rock Climbing
Indoor rock climbing originally started as a way to train for outdoor climbing. It has since become a sport of its own, with many climbers never stepping foot out of the gym. It's still a great way to stay in shape, get very strong, and enjoy many more different alternating routes than you would in the same area outdoors.
A lot of the techniques in indoor climbing can carry over to outdoor climbing, and it works in reverse too. If you never plan to climb outdoors though, there's a lot of information you won't need, so it's great to find books that focus on what you do need.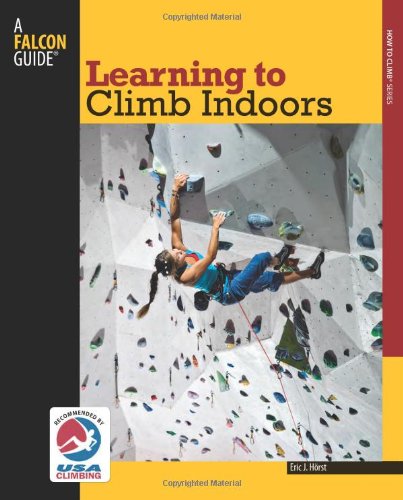 Learning to Climb Indoors is an excellent handbook for those that are still fairly new to the climbing gym. It covers all the basics and gives a good introduction to more advanced topics.
The climbing techniques are explained with great photos and descriptions. This book was really helpful as a beginner and even more advanced climbers will probably learn something from it.

---
Best Introduction to Rock Climbing Techniques
If you're just starting out, the best thing you can do to improve your climbing is to just climb. The more you climb, the more your body will adapt to these vertical movements, and the more you will figure out how to use your muscles and balance to pull off the moves.
Once you get past just climbing instinctually you might want to start focusing on new techniques to get you to the next level, and honing in on strengthening skills for other techniques.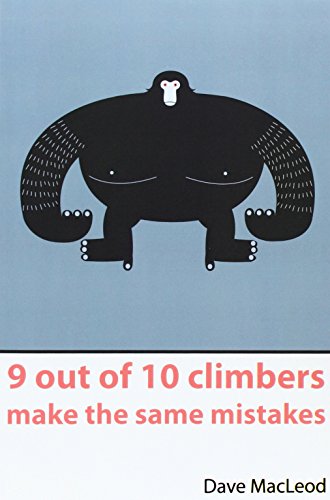 9 Out of 10 Climbers Make the Same Mistakes is a great general introduction for beginners who want to learn and improve their climbing ability. It introduces you to the main concepts that will help your climbing skills advance.
While this book does not include step-by-step training plans, it will teach you a different way to look at your weaknesses and how to organize your climbing time to your best advantage.
The author, Dave Macleod is an accomplished climber and climbing coach and his blog has even more great tips on training for rock climbing and how to improve.

---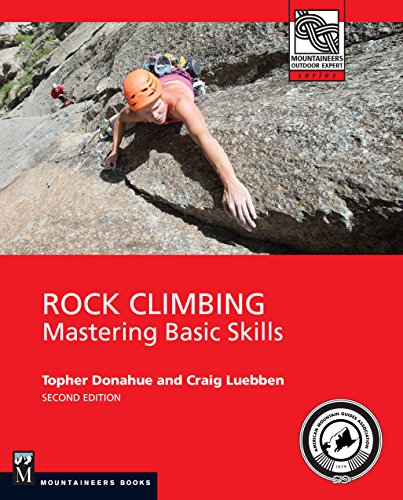 Rock Climbing: Mastering Basic Skills is a more advanced rock climbing book that covers a wide range of topics. It is still great for beginners but covers almost every topic you are likely to need.
It includes many great photos and graphics to help explain concepts in climbing and setting up climbing gear correctly. The book is written clearly, well-organized, and covers everything from beginner technique to gear and rescue techniques. This book will definitely help you advance from beginner to experienced knowledge in climbing.

---
Best Books for Rock Climbing Training
Training is something you begin to hear more about as you advance from being a pure beginner. After you have learned some technique and have become comfortable climbing at some harder routes, you might want to look in to training specific skills for progression.
There hasn't been a lot of research specifically geared towards developing muscles for rock climbing, but the ones who have studied and documented rock climbing training plans have helped the research along.
Training for Climbing: The Definitive Guide To Improving Your Performance has been one of the most renowned climbing books since it was first released. It has been updated in 2016 to include even more up-to-date information about training and performance.
While new climbers are encouraged to climb for enjoyment and to naturally progress, this book is great at any level for giving you a solid understanding about how you are going to improve and gain strength for getting to the more advanced grades.
This book focuses on training, nutrition, and preventing injuries. It is a great resource for any level, but will give you a great advantage as a beginner.

---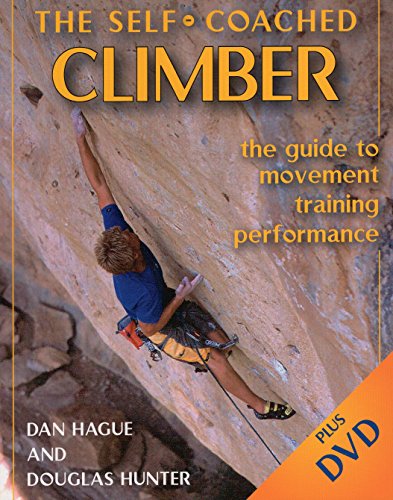 The Self Coached Climber offers 52 comprehensive practical exercises with full illustrations that are designed to help you improve your climbing skills. Is also comes with an 85-minute DVD to demonstrate these practices, and an added documentary.
This book is very technical in some parts, and really focuses on understanding movement. It gives specific exercises that you can do at the gym to help improve in each of the different areas that you will need to really advance your climbing.

---
These books are all great introductions to training, and are geared towards people just starting out. What are some of your favorite rock climbing books that are geared towards beginners? Let us know in the comments.